With more than seven million hours flown, the PC-12 has established itself as the world's most versatile and pioneering single-engine turboprop business jet.
Multifunctional. Reliable. Safe. Proven.
These are the words customers often use to describe their PC-12, explaining why so many people around the world trust the PC-12 to transport family and friends, colleagues or valuable goods. Comfort, quality, efficiency and time savings add to the list of benefits for anyone traveling on the world's most popular single-engine business aircraft.
Why should you take this rating?
There are many reasons why you should invest in a SET (Single Engine Turbine) class rating on the PC-12. The PC-12 is a state-of-the-art aircraft with an ever-increasing range of applications. Companies and even private operators are recognizing the added value of the PC-12:
The PC-12 can use runways as short as 758 meters at maximum weight and even operate on grass, gravel runways.
This flexibility, combined with a range of up to 3,300km, results in a much wider operational envelope than most business jets.
The PC-12 NG offers avionics technology inspired by business jets, tailored for single-pilot operations.
More than 1700 PC-12s and over seven million hours flown safely represent Pratt & Whitney Canada's highly reliable PT6 engine. The PC-12 has a safety record on the same level as that of twin-engine business jets.
The PC-12 can be operated in "single pilot" or "multi pilot" operations.
This is your investment in a future-proof rating!
4 good reasons to do the PC-12 rating with us.
What we have to offer:
Experienced PC-12 instructors. Our instructors have extensive experience and several thousand flight hours on the PC-12 - both private and operational.
LOAN Airport, our home base, is an ideal training airport for PC-12 rating. You can do both VFR and IFR training here without the hectic pace that usually prevails at larger airports.
In a short time you can reach airports like Vienna (LOWW), Graz (LOWG), Maribor (LJMB) and some more.
If required, the training can be done on a PC-12 NG with state of the art avionics.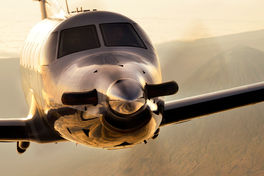 PPL(A) or higher
IR(A)
HPA (high performance aircraft) or ATPL(A) theory
at least 200 flight hours in total and at least 70 hours as PIC
valid Medical Class 1 or Class 2 with IR
Theory course: 5 days with 9h each
Practical training: 7 flight sessions with a total of 12 block hours. This can be done in 4 days depending on weather conditions and your availability.
Your training is divided into 2 blocks: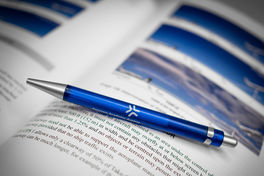 You start your training with a five-day classroom course. In this course, you will learn about the PC-12, the PT6 engine and Honeywell avionics in detail. Our course focuses on the PC-12 NG with Honeywell Primus Apex Integrated Avionics System.
We consciously focus on professional classroom instruction rather than online instruction, as the interaction of the individual components and their knowledge is very important and we can teach you the complex subject matter of a single engine turbine aircraft with complex avionics at a high level.
The most important topics:
Overview of the PC-12
Environmental systems
Anti-Ice/De-Ice
PT 6 Turbine
Avionic system Honeywell Primus Apex
Fuel system
Landing gear
Performance
...
The training ends with an examination which has to be passed with 75%. After that you are "ready for take-off" with the PC-12!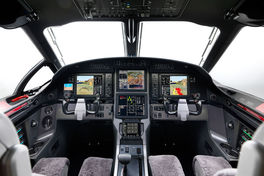 This part of the training covers the practical training on the PC-12. It includes 7 sessions with a total of 12 block hours and is divided into 5.5 hours of VFR and 6.5 hours of IFR time.
Each session includes a comprehensive pre-flight briefing, approximately 1.5 to 2 block hours of flight time and a detailed post-flight debriefing.
Training costs PC12 Class Rating
The costs of the training are divided into a theoretical and a practical part. For the practical training, the minimum hours required according to the EASA training plan are specified. The practical costs only include the costs for the flight instructor. Alternatively, we are happy to offer you training on our PC-12. Please contact us for a detailed offer.
| | |
| --- | --- |
| Designation | Price |
| | |
| Theory package | |
| Theory course 5 days each 9h | 5.900,-€ |
| ATO fee (registration, documentation) | incl. |
| Training material | incl. |
| Theory training total excl. VAT | 5.900,-€ |
| | |
| Flight training | |
| Flight Instructor - 7 Sessions, 12 block hours | 4.900,-€ |
| Briefings and debriefings | inkl. |
| Training on our PC-12 | tbd |
| Practical training total | 4.900,-€ |
| | |
| Total Price Pilatus PC12 SET Class Rating Theory & Flight Instructor excl. VAT | 10.800,-€ |
Payment conditions: before the start of the training payment of the entire theory and practical costs according to the offer. Further payments, as well as required additional hours, landing fees and the flight examination will be charged according to expenditure.
In addition to the training costs, there are fees for license and examination as well as applicable fees (landing fees, airway fees, approach fees, ect.).
You will complete the training after the successful skill test with an EASA class rating "Pilatus PC12 SET". This class rating will be entered in your pilot license. You are now authorized to fly PC-12 with PT6 propeller turbine. Congratulations!
Interested? Then register now!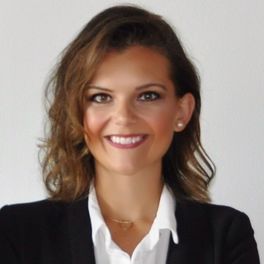 The shortest path to your high-end education?
Contact:
They will be more than happy to advise you!