MEP - Multi Engine Piston Rating
The safety of two engines! The operation of a multi-engine aircraft is more complex than the operation of a simple training aircraft.
With sufficient training and also practice, the class rating "MEP" represents an interesting continuing education opportunity. The class rating for multi-engine aircraft (MEP) entitles the holder to fly multi-engine piston aircraft according to visual conditions. It can also be extended to include the IR rating on multi-engine aircraft.
This rating is in addition to existing other ratings and gives you the opportunity for further additional training and continuing education such as flying larger aircraft with multiple engines by instrument (Multi Engine Instrument Rating) and is also one of the prerequisites for entry into professional flying (Commercial Pilot License/CPL as well as Airline Pilot License/ATPL) and for most type ratings.
An applicant for a multi-pilot aircraft type rating (MCC) must also hold an IR(A) for multi-engine aircraft; thus, it is the MEP rating requirement for entry into professional flying.
The training consists of a theory part and the flight training. You will train on our FNPT II DA42 simulator and afterwards in the modern Diamond DA42-VI with Garmin 1000 NXi glass cockpit.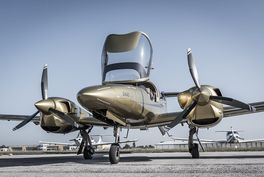 Entry requirements for MEP Multi Engine Piston Rating
The applicant for a MEP rating must
Hold at least a PPL(A) license
Have at least 70 hours as PIC on aircraft and
Have a valid Class 2 medical certificate.
These requirements must be met prior to the start of training.
The training includes a theory course of 8 hours and a total flight time of at least 6 hours. You set the pace of your training!
Your training is divided into 2 blocks: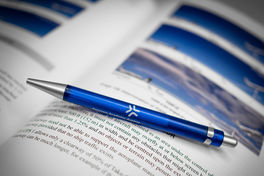 The theoretical training for a class rating for multi-engine aircraft comprises 8 hours and is normally completed in one day:
Aeroplane and Engine Systems
Multi Engine Flight Principles - Aerodynamics & Limitations
Minimum Control & Safety Speeds
Mass & Balance
Effects of Engine Failure on Systems and Performance
Constant Speed Propellers and Feathering
Mass and Performance
The theoretical training concludes with a written final examination.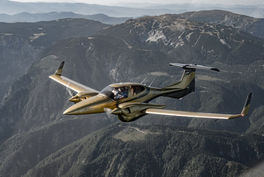 The flight training for a single-pilot multi-engine airplane class rating includes
at least 2.5 hours of flight training with flight instructor under normal conditions on a multi-engine aircraft and
at least 3.5 hours of flight training with flight instructor under so-called "one engine inoperative" conditions, i.e. with engine failure and asymmetric flight conditions.
In the practical training 2.5 hours are completed on the FNPT II DA42 and 3.5 hours on the DA42.
After completion of the theory and practical lessons and a completed progress check, you may proceed to the practical examination.
Training costs Multi Engine VFR
The costs of the training are divided into theoretical training and practical training. For the practical training, the minimum hours required according to the EASA MEP training plan are specified. Landing fees and the examination flight incl. examiner are not included in the price.
| | |
| --- | --- |
| Designation | Price |
| Theory package | |
| MEP VFR lessons (inkl. DA42NG differences training, G1000) | € 480,- |
| Theory training total | € 480,- |
| | |
| Flight training | |
| 2,5 block hours FNPT II Simulator | € 390,- |
| 3,5 block hours DA42-VI NG | € 1.575,- |
| 6 block hours flight instructor | € 450,- |
| 5 session fees (briefing/debriefing) | € 350,- |
| Practical training total | € 2.765,- |
| | |
| ATO fee (registration, documentation) | € 250,- |
| | |
| Total Price excl. VAT | € 3.495,- |
| 20% VAT | € 699,- |
| Total Price incl. VAT | € 4.194,- |
Payment conditions: Before the start of the training payment of 100% of the costs according to the offer. Additional costs as well as required extra hours and the flight test will be charged on a monthly basis according to expenditure. The cancellation fee is 30% of the total price.
License and examination fees as well as any landing fees will be added to the training costs.
You complete the training with an entry of the MEP Class Rating in your license. This entitles you to fly multi-engine aircraft under visual flight conditions.
Interested? Then register now!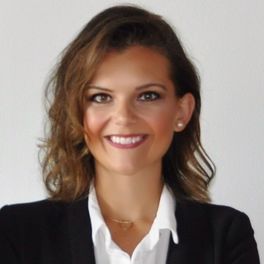 The shortest path to your high-end education?
Contact:
They will be more than happy to advise you!