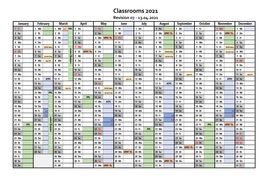 As the largest flight school in Austria, we have regularly starting theory courses.
At least four ATPL theory courses per year
At least four PPL theory courses per year.
Additionally, depending on the current training level of the students, we organize three to six times per year specific courses for

the start of the VFR training
the start of the IFR training
special topics like Garmin 1000 training, handling of VFR/IFR planning tools, etc.
Do you have special wishes? Do not hesitate to contact us!
Contact us - we will be happy to inform you about our offer!
You can reach us on weekdays from 08:00 to 16:30 phone: +435 9449 900
Your contact person: Mrs. Michaela Schubert: loan.office(at)aviationacademy.at